Start or grow your notary public business fast
Thinking of Notary Public business as a source of income?
If
you are not a notary, study a short course, take the exam and receive your certificate is the first step.
You can start
here
:
If
you already are a notary and want to boost your business:
1.
Join the free
Google Notary Advertising Business
and see greater results with group advertising.

2.
Spend your money in well known sites that bring results. If you have one, join it and track the results. If you don't receive referrals from that site find another one. In my 9 years as a notary I have had good experience with
this one
3.
If you already have a website and would like to be on the first page of Google you can use a
very affordable service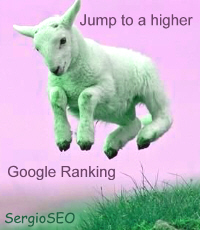 4.
Look for a notary network in your state. They may help you building a marketing database, marketing, technology and other subjects. One is the
California Notary Signing Agents Network
and others are listed at
USA Notary Signing Agents

5.
At this point you may know the inportance of social networking. Most of the sites are free and some others even pay you to use them. Find a notary group or start your own, place your free ads, get paid for something you already do.
Social Networking with Yuwie

-
US Notary Signing Agents
-
Google Notary Advertising Group
-
California Notary Signing Agents Network
-
Notary Signing Agents Links
-
Mobile Notary Signing Agents
-
Petaluma Notary
-
Petaluma traveling notary netlog
-
Penngrove Notary
-
Cotati Notary
-
Rohnert Park Notary
-
Santa Rosa Notary
-
Sebastopol Notary Public
-
Sonoma Notary Public Spanish Signing Agent
-
Marin County Notary Public Spanish Signing Agent
-
Novato Notary Public Signing Agent Marin County
-
Vallejo Notary Public Spanish Signing Agent
-
Spanish Notary
-
Complete Notary Public
-
Cotati Notary Yelp
Mobile Notary
-
Notary Mobile
-
1PR Sonoma County Notary Public
-
Sonoma County Notary Public
-
1 Mobile Notary
-
Spanish Notary
-
Notary Signing Agents Sonico Group
-
Biznik Mobile Notary of Sonoma County
-
Anunciatelo
-
Best of the Web
-
Home Based Business Notary Public
24 Hour Mail Rohnert Park
-
Local.com 24 hour Sonoma County Notary Public certified signing agent
California, Sonoma County Mobile Notary Signing Agents at Yola
Blogetery Sonoma County Mobile Notary
-
Search Engine Optimization Online Marketing Website submission Service