Sergio Musetti Mobile Notary Public

Certified California Loan Signing Agent

Sergio Musetti    APOSTILLE - LANGUAGE TRANSLATIONS - FINGERPRINTING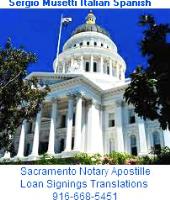 Apostille Service:

If you need to have your documents legalized to send to your country, we can notarize, get an Apostille and Fedex/UPS to your embassy, consulate or country. Call us today.

It is common for notarized documents which will be sent to other countries to also require an Apostille. Apostille is a French word, which means a certification.The word is commonly used in English referring to the legalization of a document for international use under the terms of the 1961 Hague Convention Abolishing the Requirement of Legalization for Foreign Public Documents. Documents which have been notarized by a notary public, and then certified with a conformant Apostille are accepted for legal use in all the nations that have signed the Hague Convention. Other documents, such as marriage, birth and death certificates, and academic diplomas from public institutions do not need to be notarized to get an Apostille. In the United States, Apostilles are issued by the Secretary of State.

Loan Signing

Refinance, purchase loans, HELOC, etc. Certified Signing Agent with National Notary Association since 2003, closing for title companies, mortgage brokers, loan officers, escrow officers, Real Estate agents, attorneys, lenders, banks, public.


California Apostille.

Call today and have your apostille done in a week or less.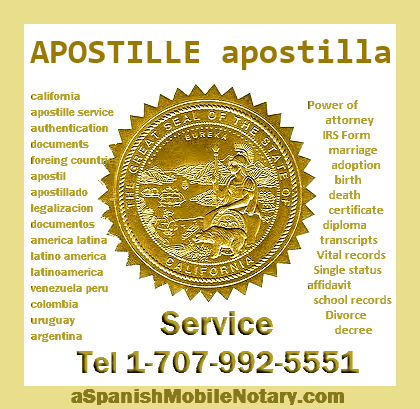 Arden Fair Mall,

1610 Arden Way # 190

Sacramento, CA 95815

916-920-3100

730 Alhambra Blvd # 202

Sacramento, CA 95816

Phone: 916-441-7900

2210 Del Paso Rd Ste B, Sacramento, CA 95834

(916) 928-9800